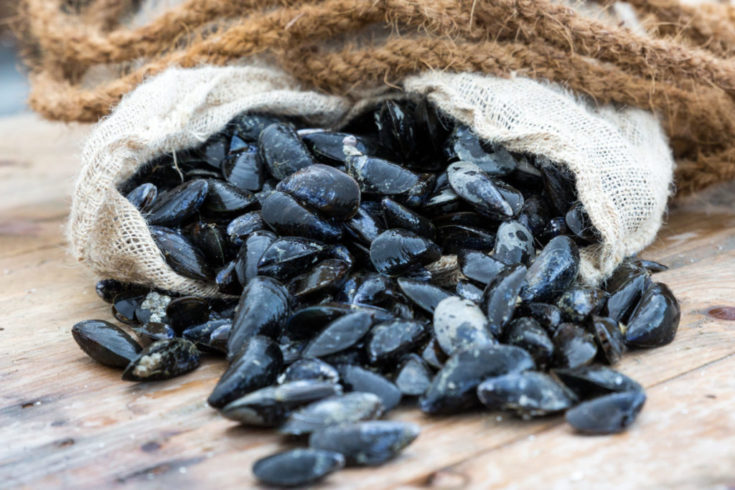 Historically we have always caught our natural mussel spats ourselves on coconut ropes located at the family-owned sites in Oléron. It is the perfect natural material for the larvae to attach onto. The ropes are then transported to Mont Saint-Michel Bay for the intermediate grow-out and rearing phases of the Bouchot mussels that are the historic core of our family business.
Bouchot mussels are reared on stakes around which seeded ropes are rolled, attached and cared for by our mussel culture teams throughout the growth cycle of our mussels, which lasts 12 to 18 months.
Our bouchots are located on the foreshore (tidal range zone) of Mont Saint-Michel Bay and nature ensures that our mussels are covered and uncovered by the tides. The fact that we farm our mussels in a bay with the greatest tidal range in Europe means that they are of a higher quality both in terms of flavour and also in terms or resistance and vitality.
The Moules de Bouchots de la Baie de Mont Saint-Michel are the first sea products to have obtained the AOC – Controlled Designation of Origin label. We are very proud to have actively participated in the projects that resulted in this amazing recognition of the work jointly achieved by nature and our teams who spend their days caring for our mussels.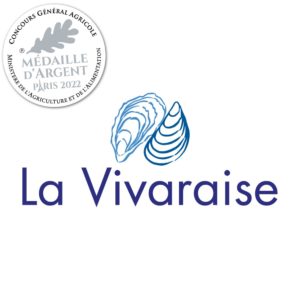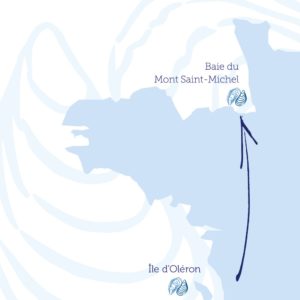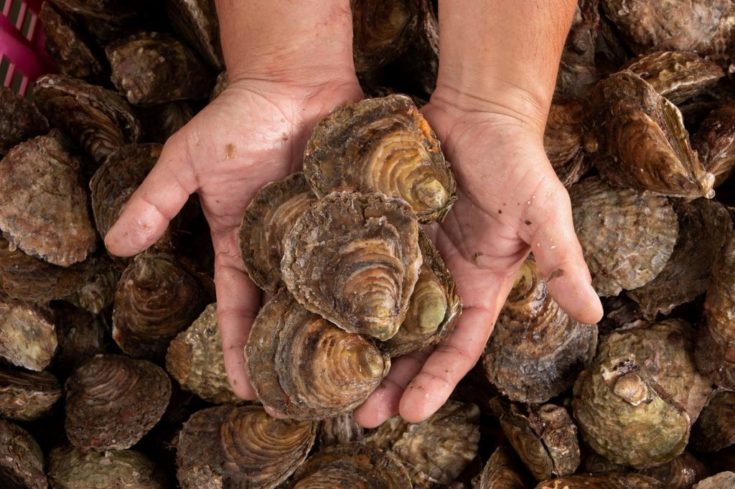 Flat Oysters are the oysters that are endemic to France.
Our flat oyster is a deep-water oyster. Born in the sea in Quiberon Bay, it is caught by our teams and then reared in Mont Saint-Michel Bay at a depth of more than 16 metres. Catching the natural spats is a task that requires skill and experience, and we attach great important to ensuring that this key knowledge is nurtured in our teams.
The oysters develop at their own pace (between 2 to 4 years) in areas that stay underwater at low tide.
Mont Saint-Michel Bay, known for having the greatest tidal range in Europe, provides our parks with optimal oxygenation and the abundant marine flora required to produce an oyster that is golden brown in colour and has firm, refined flesh that combines Breton iodine with a subtle hazelnut flavour.
Since 1987 we have strived to respect this exceptional environment by looking after our submarine parks carefully so that our oysters have the perfect conditions for optimal growth. This is the daily challenge facing our teams of oyster fishers working on board our dredging boats.
Organic Label
Since 1 April 2021 all our flat oysters are organically certified.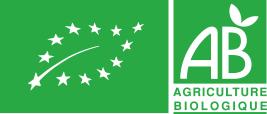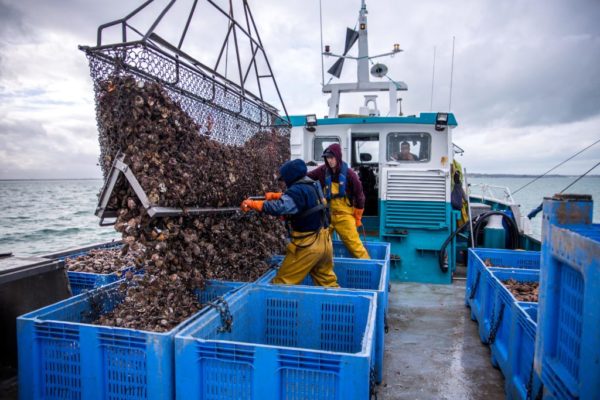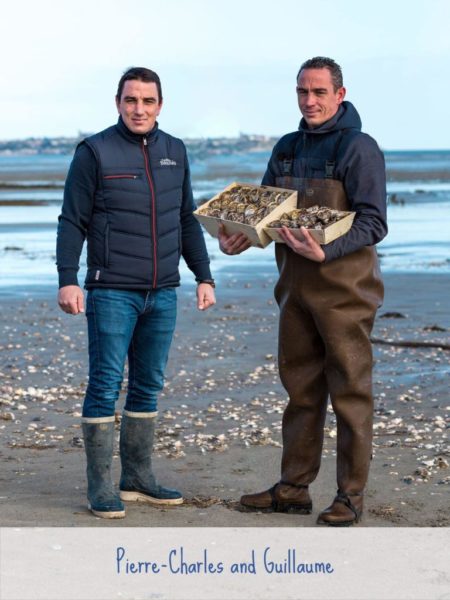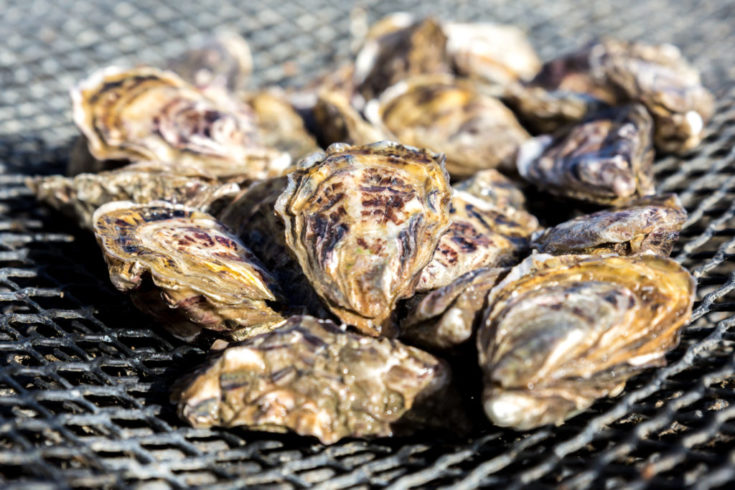 We farm our Cancale oysters in the Bay of Cancale. The juveniles (spats and intermediate part-grown spats) are placed in bags on raised aquaculture beds on the foreshore.
The exceptional tidal range of Mont Saint-Michel Bay also provides exceptionally high levels of water renewal, which is a factor in ensuring the healthy growth in our oysters. The experience and know-how of generations comes to the fore here: the bags are turned regularly to encourage the oyster shell to harden correctly.
The oysters are moved around the various zones in the parks belonging to Famille Beaulieu, they undergo strict controls and sorting and are placed, stage after stage, in bags that reflect their growth requirements, thereby ensuring their perfect development!
When you taste one of our Cancale oysters, you will appreciate the work carried out day after day by our teams to produce beautiful, perfectly iodised Cancale oysters, which were recognised as intangible cultural heritage by UNESCO in 2019. The growth cycle lasts 18 to 36 months depending on the oysters put in the bag, our parks and the oysters we set out to produce: from the fine to the spéciale de Cancale, a rare and sought-after product!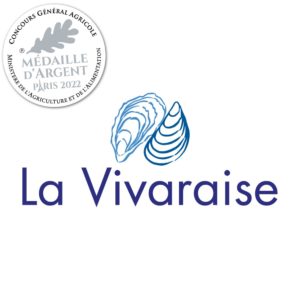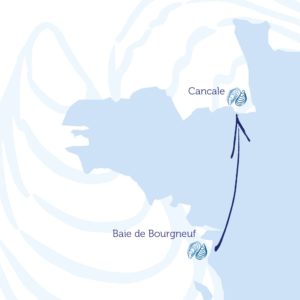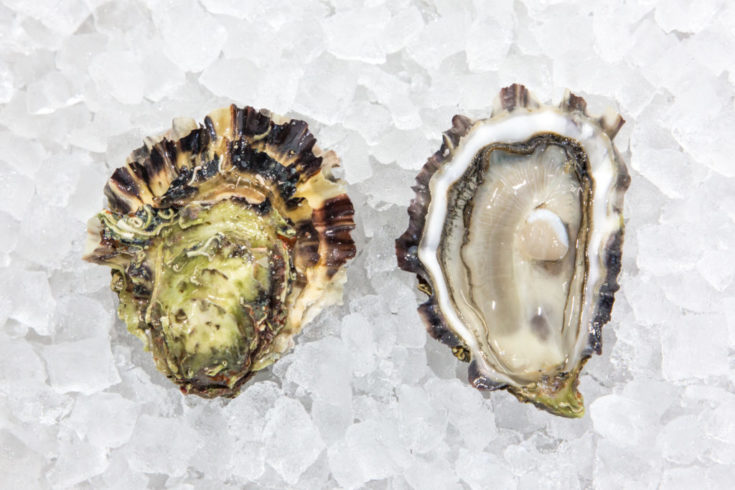 We farm Open Sea Hollow Oysters in Quiberon Bay. The juvenile oysters are planted in the water, at a depth of 5 metres. Quiberon Bay is not as conducive to growth as Mont Saint-Michel Bay and the development cycle of oysters in Quiberon Bay ranges from 36 to 48 months.
The hollow oysters that grow in our parks remain underwater even at low tide and develop to be plumper, with a sweeter, more gourmet quality of flesh. The appearance of the shell is also wilder and more serrated as a result of the farming methods used. This is an oyster with a unique appearance and flavour!
It is harvested using dredging techniques by our teams of oyster fishers and is then refined for 3 weeks in our tidal basins, helping to increase its natural resistance out of water!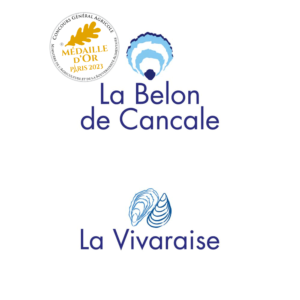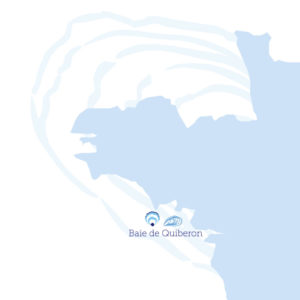 Spats and Intermediate Part-Grown Spats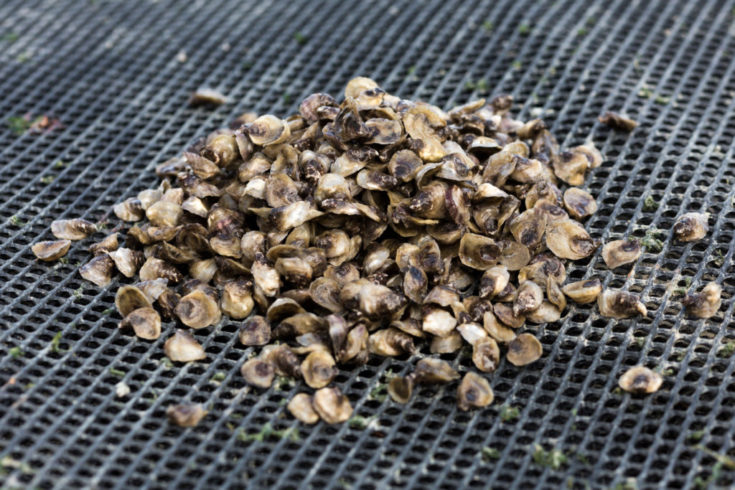 Our hatchery is located in Noirmoutier in an environment that is suitable for shellfish culture. At the hatchery, the very best of nature is carefully selected to guarantee high quality shellfish (hollow oysters, flat oysters and clams).
We are constantly developing and improving our techniques which results in the high-quality spats and intermediate part-grown shellfish appreciated by our customers for nearly 15 years now:
– The selection of the best genetic stock for each of our species
– The culture of phytoplankton most suitable for feeding each of our shellfish at various stages of growth
– Water management, a key aspect in the quality of spats, but also for the common good of humanity
– All thanks to the hard work of our teams and the careful rearing techniques and attention our shellfish benefit from over their natural growth cycle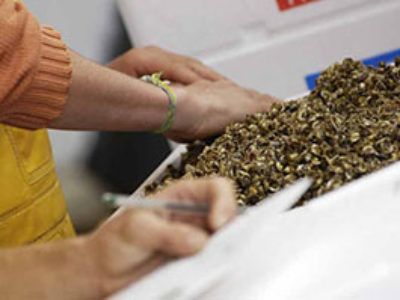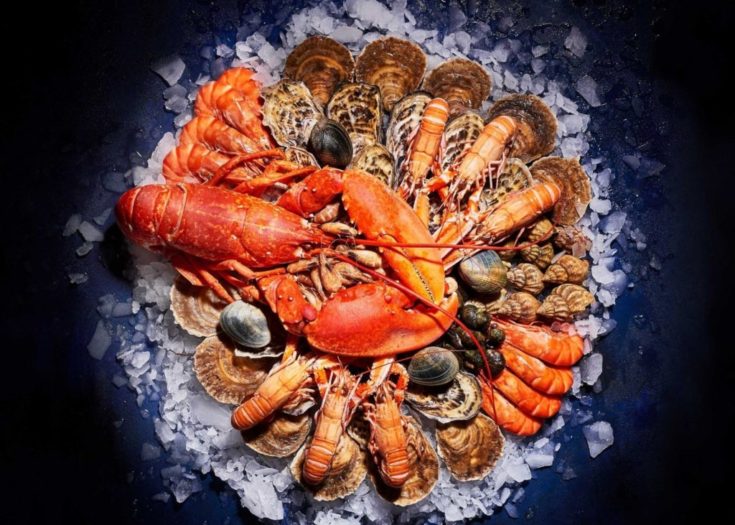 Our work as producers of products farmed in the sea means that we have long been aware of the importance of short distribution channels between the producer and the consumer. For many years we have predominantly selected Breton shellfish and seafood producers, and we offer you these
products in addition to our oysters and mussels at our two sites in St Benoit des Ondes and Dinard.
We also deliver to our customers ordering on our e-commerce website so that they can enjoy our products with friends and family easily.
We also have a range of traditional Cancale products on sale: Fish and seafood rillettes, fish soups, smoked products, etc…
WOULD YOU LIKE MORE INFORMATION?
Contact us directly by filling in the contact form.